A Place to Call Home
Welcome to a warm and inviting family home, where all are embraced with open arms. This residence was crafted for a family of 5 who value togetherness and sought a spacious, open-air environment to gather and enjoy indoor and outdoor activities.
At the heart of this remarkable home lies a sprawling, open space that beckons loved ones to come together and create lasting memories. The airiness and natural light create an inviting atmosphere, encouraging moments of connection and joy. Whether it's cooking together, dining, or celebrating special occasions, this home is designed to enhance the experience of shared moments.
For the children and their cousins, this residence offers an abundance of opportunities for adventure and play. Sun-soaked afternoons are spent frolicking in the expansive outdoor areas, while the dedicated game room provides a vibrant space for laughter and creativity. As evening falls, the bunk room becomes a hub for sleepovers, where whispered secrets and shared dreams cement lifelong bonds.
The design of this home exudes a contemporary charm with its clean lines and welcoming ambiance. Warmth permeates every corner, making all who enter feel instantly at ease. The carefully curated aesthetic combines sophistication with comfort, creating an environment that embraces both style and functionality.
Boasting six bedrooms, an office, a gym, and a playroom, this residence fulfills the clients' aspirations for a sanctuary that caters to their every need. Each space is thoughtfully designed to provide both privacy and opportunities for shared activities, ensuring that every family member finds their own sense of belonging within these walls.
Welcome to a haven where family bonds are nurtured and cherished. This home encapsulates the essence of togetherness, offering an abundance of opportunities for connection, joy, and the creation of treasured memories. Step inside and experience the embrace of a home designed with love and care, where the spirit of family flourishes.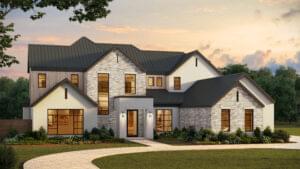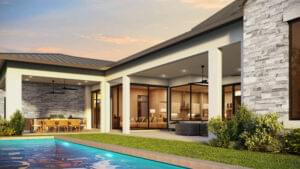 ---