Building Dreams and Strengthening Connections: Our Experience at the 45th Southeast Building Conference
Last week, our team had the incredible opportunity to be exhibitors at the Southeast Building Conference (SEBC), held this year at the Orange County Convention Center. As one of the largest building industry trade shows in the southeast, SEBC has been a pivotal event for professionals in the construction and homebuilding sector for an impressive 45 years.
A Premier Trade Event
Hosted by the Florida Home Builders Association (FHBA), SEBC has rightfully earned its reputation as the original regional building trade show. With its rich history, this conference has consistently delivered exceptional educational programs, networking opportunities, and industry briefings that keep industry players at the top of their game.
Our anticipation for this event had been building for months, and finally, the time arrived to showcase our expertise, products, and services. As we set up our booth, we could feel the energy and excitement in the air, knowing that we would be connecting with fellow professionals and potential clients over the next few days.
Building Dreams and Connecting Visions
Under the theme "Building Dreams and Connecting Visions," the SEBC 2023 was all about celebrating the innovation, creativity, and dedication that drive the construction and homebuilding industry forward. Throughout the event, we witnessed remarkable exhibits and displays that showcased cutting-edge technologies, sustainable building practices, and innovative materials. It was truly inspiring to see how everyone present was contributing to shaping the future of the industry.
Our Raffle Prize Winner
As part of our participation, we organized a raffle at our booth, offering attendees the chance to win a RTIC cooler full of surprises. We were thrilled to announce Todd Shuff, from Carpenter Contractors of America, as the lucky winner. Congratulations to Todd!
The SEBC Experience
SEBC was more than just a trade show; it was an immersive experience that left a lasting impact on everyone involved. Two days of hard-hitting educational programs empowered attendees with new knowledge and insights, while the networking opportunities allowed us to forge valuable connections with like-minded professionals from various parts of the industry.
The round table discussions fostered meaningful conversations about industry challenges, opportunities, and best practices. These discussions were particularly beneficial as they allowed us to share our experiences and learn from the successes and lessons of others.
Looking Forward to SEBC 2024
s we bid adieu to SEBC 2023, we are already counting down the days to SEBC 2024, where we have proudly secured our same booth, 731! Scheduled for July 24 – 25, 2024. We can't wait to return and continue building dreams and connecting visions at this exceptional event!
Final Thoughts
Participating as exhibitors at the Southeast Building Conference 2023 was a great experience for our team. We are immensely grateful to the Florida Home Builders Association for organizing such a remarkable event that brings together professionals with shared passions and goals.
We would also like to extend our heartfelt appreciation to all the attendees who visited our booth and engaged in conversations with us. Your interest and enthusiasm for our offerings reaffirm our commitment to building dreams and turning visions into reality.
Here's to the Southeast Building Conference—where dreams are built, visions are connected, and the future of the construction and homebuilding industry shines bright!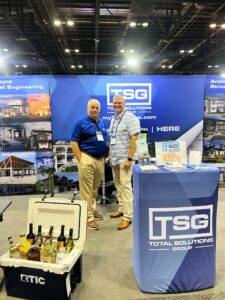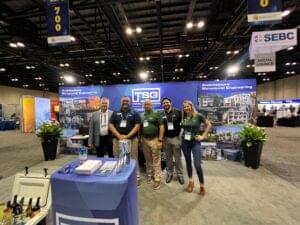 Learn more – https://sebcshow.com/about-the-southeast-building-conference/
---